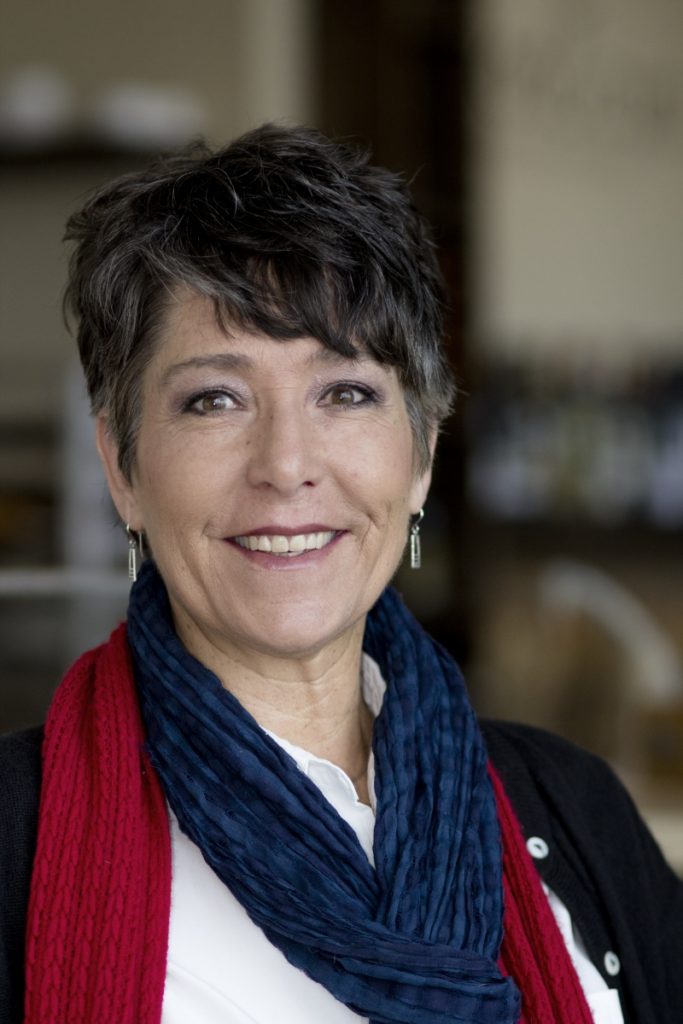 Today we remember Karen Renee Shinn, who passed away peacefully and quietly in her home at 5:55am Saturday, November 02, 2019
And this is our minute to hold our girl, one last time together.
I don't have to tell you there Aint' No Sunshine with Karen now gone.
As a grieving man, please bear with me, as we all approach grief from different perspectives. But I have a pet peeve at funerals, one I want to avoid today. It disrupts me when the officiant tries to pass off the pain of the loss by telling me not to be sad because she is in a better place and that today is really a celebration. That's not what I need right now. For me, today is a day for tears, and if you bear witness with this, I would like to invite you to weep with me today. When we were originally planning this service, I told Matt I didn't want to say anything for fear I might cry and be a mess. I said I would write something for him to read. But in the process of crafting these words this week, I realized that no one can deliver them as properly as I can. Because no one knew Karen like I did
And I realized that I should never be afraid to cry. Tears are not something to be afraid of. And I extend that same permission to you. Tears are essential to grief. They are like music; they express emotion that words alone cannot. As a writer who understand the importance of words to convey meaning, sometime there is no right word. That why we need tears to communicate.
Karen and I battled her cancer for one third of the years of our marriage. It showed up in May of 2010. I learned to shed lots of tears over those years. And this is what they taught me; they are temporary. In fact, all negative emotion is temporary. For there will come a day when tears are no longer necessary.
Sorrow comes to pass. Joy comes to stay.
But joy is a patient emotion. It steps aside temporarily to be gracious to tears and allow them to do their work. And once they are complete, Joy can step back in and take over.
Weep if you need to.
Don't be afraid.
These were two special songs I wanted to share with you today.
The first song by Bill Withers somehow became our song over the years. I think it was because I had it playing in the house when she returned from a trip. Since then, whenever we would hear that song played in public, it was our invitation to get up and slow dance. And Karen wasn't a dancer, but that song turned her into one. And I happily obliged.
You're here because Karen brought you sunshine. A roomful of sunshine.
I'm here because I caught a ray of that sunshine in August of 1987.
I was attending a meeting with my colleagues in Fresno, California and through the door walked the most beautiful woman I had ever seen. So beautiful, I didn't even think to introduce myself. But as Karen worked the room, we finally met and I looked into her brown eyes, shadowed with that 80's blue Maybelline hue. I melted. But still never thinking I should be interested in her. I felt I didn't stand a chance with this kind of beauty.
Call me slow, thick or plain dumb, but it was about 9 months later that I had a conversation that changed my life. It was with the Dean of Students at the grad school I was attending. I was driving him to a speaking engagement when he asked me this question:
"Does Karen Hendrick have a boyfriend?"
I replied ignorantly, "I don't know."
He cut to the chase, "Ever think about doing something about that?"
I was puzzled and responded, "Do you know something I don't?"
Simply put, he said, "Let's just say I do."
I got the hint.
The heavens opened, the seas parted, and I prepared to walk through.
To make a long story short, we were married in April of 1990.
Karen and I made our way to Nebraska in a step of faith. We were contemplating our new life together and what the future would look like for us. We had a few options on the table and Lincoln was one of those. Our decision was clear when she pointed out that the only reason we would not move to Nebraska was fear.
Therefore, we would move against fear, into the direction of faith, and begin building our new life in Nebraska in July 1990
Our initial work together was in vocational ministry, helping college students find faith and direction. It was a good fit for us. We constantly hosted students in our home. Many lived in our basement during the summers. Included in that service was food. College kids loved to eat, and we loved to host them.
But along the way, we both began experiencing a crisis of faith. Even though we were in the role of showing direction, we were starting to lose our own.
One of Karen's constant questions was, "Why is it my experience that we in the Church don't love people very well?" This was a core frustration to Karen's generous spirit. Karen often pondered, People need to be loved, not told what a mess they are. They know that already. What people really need is someone to tell them it's gonna be OK.
This started a divergence from the rigid faith that was handed to her, toward finding a way to express faith that made sense to her. Not derived from a list of rules, but from a place that treated others with concern, respect and dignity.
I, too, was questioning my core beliefs, and together we found ourselves in a place of transition. We knew we could not continue business as usual if we were to maintain any kind of integrity. We both felt the need for a change.
Our idea for a restaurant had been germinating for years prior. The timing was right. We took another step of faith in May 2005 to launch bread&cup. It took two more years to open our doors on Tuesday, August 06, 2007.
It was a decision that didn't make sense, but sometimes faith doesn't.
I was the creative side. Karen was the practical one. She didn't like abstract ideas or the design phase of the restaurant. She wanted customers. Upon opening, she became energized. Her words, "Finally, I have some people to serve!"
The restaurant became an extension of her, and she treated it like her home. As soon as you walked in, you were her focus, sometimes to the detriment of other details. Like the day she got to work late, frantically got behind the register and served through the lunch hour. Around 2pm one of the guys from BVH next door came over and said, "Does Karen know her car is still running?" She had double parked in the alley and forgot about it.
Karen's forgetfulness stemmed from being lost in other things more important to her, primarily conversation with people. This distraction caused her to constantly misplace things. Staff even started a checklist that included the following:
Help Karen find her phone
Help Karen find her keys
Help Karen know where her glasses are. They may be on top of her head
These were the little quirks that frustrated, but ultimately endeared us to Karen. She was special in so many other ways, these things got easily overlooked.
From the first glimpse, it was her beauty that mesmerized me, and so many of you also. She was beautiful in her eyes and in her smile. Beautiful in her questions. Beautiful in her pursuit of the overlooked. She had an instinct to find the person in the room most in need of attention and give it to them. A friend described her this way.
"It's as if the people she encountered had an invisible sign hanging around their neck. And she had a way to read the message and became an advocate for them based on what their sign pleaded for."
Karen was inclusive to a fault. I referred to it as "widening the circle." We kept folding chairs in our house just in case we needed to add someone at the table. In Karen's mind, you belonged at her table.
You're feeling this aren't' you?
Because many of you were the recipient of her hospitality. You sat in that extra chair that she brought in.
She wasn't impressed by status; even though she could talk with people of power and means. One businessman told me that he sat by her on an airplane back to Lincoln. He admitted, "As soon as she started asking me questions, I don't know why but I immediately opened up to her and told her things I've never told anyone."
She didn't care about gender identity or orientation. What she cared about was your story. What makes you who you are? How have you been wounded? She wanted to know what love looks like to you. She was looking for a way to meet that need. You know who you are. She did that for you.
This is our minute to hold our girl.
She had a way that I termed the Karen Shinn effect. Many of you told me you would come by the restaurant for lunch when she was working, just as much to see Karen than to eat a bowl of soup. She had a way of making you feel better. She would give you special attention, like serving you wine in a coffee mug because you didn't want your boss to see you violating company rules. Special orders were commonplace to Karen, much to the chagrin and disruption of the kitchen. She didn't care if it slowed down the flow. David wanted his bread toasted and his soup extra hot and we were going to give it to him that way.
I have some more images to show you. Pictures are worth a thousand words. These images are some of my favorites of Karen. It was especially helpful and cathartic to step out of the last six months of hospice and go back through the years when she was healthy, and life felt very different.
We set the images to a song that might be familiar to you. I heard it a few months ago when Karen began to decline. I was familiar with the song prior to hearing it in the car one day, but its message hit me so hard I had to pull over, stop the car and weep. Music without context can become familiar and ignored. But when this song became attached to Karen's condition, it became a daily prayer for her.
It's a song about watching a woman die, a grandmother to be specific. And as noble and glorious as she was, she was still human. Still scared and uncertain of what lie ahead. Afraid as she awaits the Wild to come for her. As special as this woman was to so many, the song writer recognized her one fault; Did she know how special she was? Was she so busy doing for others that she missed her glory as a beloved woman, daughter and child?
Before you leave, you must know this one thing; You must know that you are beloved.
This was my daily prayer for Karen. You see, I knew her better than anyone, because I got to see the strong and weak sides. We all have them. She was no different than you. I got a glimpse into those fears and insecurities. I had a unique vantage point. I watched her struggle. Even down to the final days when she was unresponsive and took neither food nor water. There was a wrestling match inside. And I was able to pray this for her over and over again:
Before you leave, you must know that you are beloved.
But today, this song is no longer about Karen. She is in the presence of her Maker, the One Who Gave Her Life. She knows firsthand she is God's beloved. By faith we can know that question is answered now. Scripture tell us that our tears will be wiped away and our sorrow no more when see Him face to face.
She now knows without a doubt she is beloved.
If Karen were here, like every conversation you had with her, she would want to make the message of this song about you. She would want to make sure you understand. She would want to know;
Do you know you are beloved?
Imagine Karen singing this chorus to you as I sang over her in her dying moments:
Before you leave, you must know you are beloved
Before you leave, remember I was with you
This is what her faith came down to. Not some preachy sermon or list of rules to keep. She simply wanted you to feel loved. This was the image of God in which Karen was made. The kindness and concern you felt from Karen is a picture that God painted of Himself directly onto her soul. You got a view of that picture whenever you saw Karen. You got a glimpse of God's love for you because of Karen. And I think some of you today will get that, and you'll never be the same.