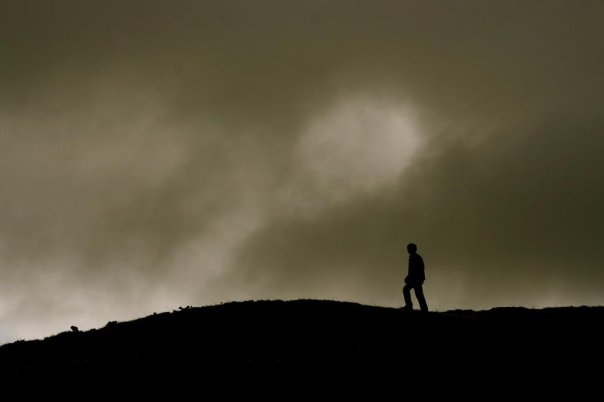 I find it ironic that once I got serious about writing a memoir about bread&cup, the process has already begun to give something back to me. The dream that started to germinate as far back as 1994; the same dream that required all my creative energy and financial resources I could throw at it; the very dream that eventually got buried on December 10, 2017 has already begun showing signs of new life again.

Two weeks ago, I lost my job suddenly. Ten days ago, my mom had surgery to address unknown source of pain and discomfort in her abdomen. Six days ago, Karen entered the hospital with a mystery infection that is still undetermined. This is a lot to deal with in a short time.

As I was writing this week, I discovered the longest chapter in the book of bread&cup is the one titled Cancer. We came face to face with this enemy in May of 2010 and have been contending with it off and on now for nine years. It has sought to dominate our lives, but we have refused to allow it that much power.

If there is one thing I have learned through the difficulties I've experienced in my life, it is this primary thought: circumstances do not get a say in how I choose to believe.  Try as they may, I can refuse how they attempt to define me. I've had to deal with the untimely deaths of loved ones. I've walked through business failure and bankruptcy, through cancer and disease, through loss after loss. Each crisis offers me a message, and the theme of that message is always negative.  It has helped me to recognize their words and resist them before they ever take hold. Mine always begin with the word You.

You're such a failure.
You have the worst luck.
You didn't plan properly.
You're screwed now.
You need to stop dreaming and come back to reality.
Bad circumstances are inevitable. Everyone takes a bite out of the shit sandwich. Some more than others. Everyone will experience difficulty they do not want regardless of how much effort is exerted to stay in control.

All negative emotions and experiences are temporary.  Sorrow is only for a season. Hardship is not forever.  Grief comes to pass. It doesn't come to stay. On the other hand, Joy is persistent. It always wants to find its way back home.

My circumstances and all their messages don't get to define me.  I won't escape their effects, but can I refuse to believe their words.

Today I side with Hope. I like what it says to me. It tells me better days are always ahead.