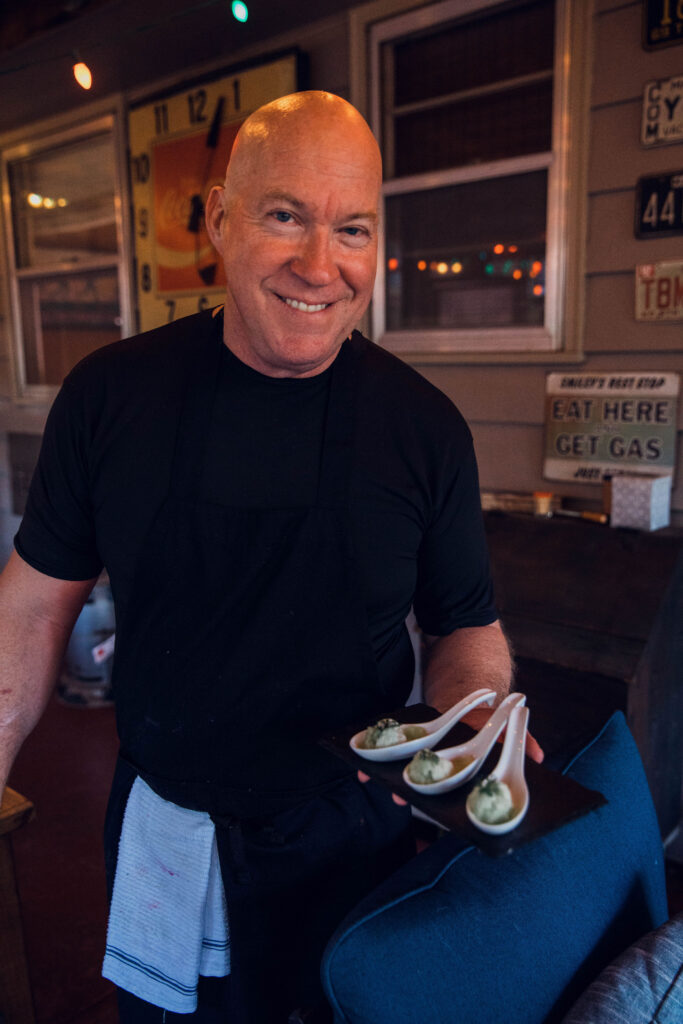 Throughout my adult life, I find I always come back to the same main pursuits over and over again. These three things energize me and are how I plan to define whatever I do in the future. The three things are:
Having important conversations.

I've learned the simplest way to a good conversation is to ask questions and listen. If you do those two things regularly, you find your way into many discussions that matter.

Setting the table.

My work as a chef is more than just cooking. It involves planning with you directly in mind. It means preparing the environment and considering what will bring you delight. It includes serving you with detail to ensure that delight is met. And finally, it concludes by cleaning up after you and sending you on your way, knowing that you have been well-served through the entire process.

Seeing ideas become reality.

I've been a gardener much longer than I've been a chef. I can trace it back and recall the fascination as a child in watching a seed grow into a fruitful cherry tomato plant. I draw on this foundational experience over and over again, as it helped forge in me the patience to allow the process to unfold in seeing any idea or dream come to fulfillment. I have had the privilege of seeing many of my ideas come to fruition. Each one of them required patience and nurturing. The idea didn't just happen, nor did it come to pass immediately.
This blog is a seed for me. I plant it today with a belief that it will emerge and grow into something new. I'm excited to see what emerges.
Kevin Shinn
November 16, 2017
To receive email announcements and updates, you can join my mailing list here.