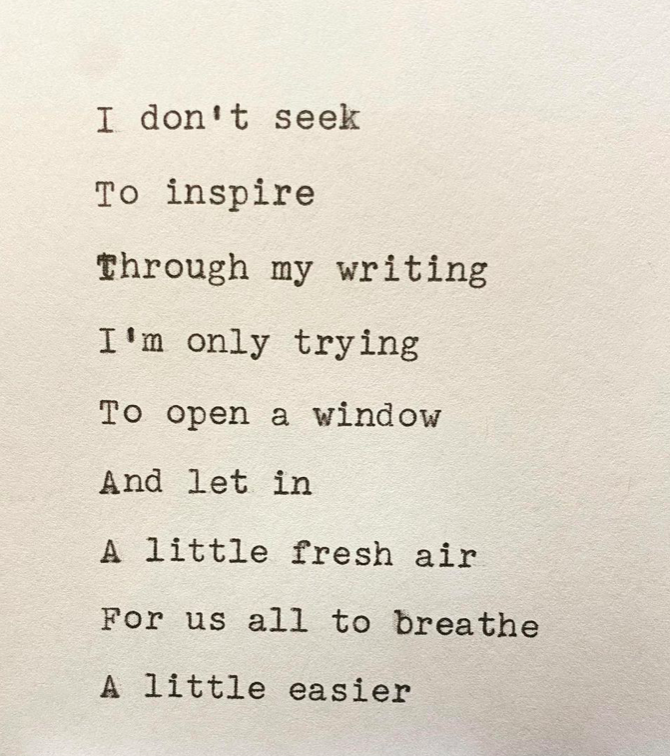 I'm a writer.
And like some of my other titles, it took a long time to embrace it.
It took about two years of owning my restaurant before I was ok with referring to myself as chef. I refused to wear a chef coat when I started. I didn't feel like I deserved it.
In March 20/20, when I started writing my typewriter thoughts and poems, I cringed when someone called me a poet. I thought to myself, "that's what T.S. Eliot does. How can I put myself in that category?"
Writer. Chef. Poet.
Is that what I do or is it representative of who I am?
I think the answer is yes.
November 16, 2017 was the 320th day of the year 2017 in the Gregorian calendar. There were 45 days remaining until the end of the year. The day of the week was Thursday.
And I had a most important coffee with Randy Bretz that day.
The writing was on the wall. My restaurant was doomed and internally our ownership and I had begun to plan out our closing date and strategy. In a preemptive plan, I began meeting with other leaders in my community network to ask them this question:
"Knowing me as you do, what could you see me doing next?"
Many only knew me from the restaurant environment. Some I hadn't talked with in years. For others, this was the first conversation we ever had. I was looking for their observation about me and my life, hoping they could see something I could not, and speak some encouragement and insight for me as I was bracing for the coming storm that would appear in the next two weeks.
Bretz is a trusted friend and voice of counsel to me. Among his many accomplishments, he curated the TEDx Lincoln event for several years. Most recently, he helped organize the Nebraska StoryTellers Festival last Thursday, in which I was a participant.
Over coffee that morning, I asked Randy my question, "what could you see me doing next?" His answer was swift and blunt.
"I have no idea what you should do next, but I do know that you're a good writer, and whatever your future holds, you better keep writing."
It was the timely word I needed to hear.
After I left the coffee shop, I went home, opened my computer and purchased a URL. I called it 55degrees.us (dot com was taken). I had been writing for years, but all of it was under the scope of the now defunct restaurant and I wanted a new beginning, with a new name and new emphasis.
55 degrees is considered cellar temperature in the wine world. Dig low enough under the surface of the ground and it's that stable climate that can become incredibly useful in the process of aging wine. Put something good in the cool darkness of 55 degree air, and leave it alone. It will emerge in a better state than when it went in. It only needed the time and temperature to improve it.
55 degrees is a metaphor for my story. For many years, I felt in the dark. I went from a season of thriving to one of uncertainty and doubt. My faith wavered. My mental health suffered. My marriage was challenged by the insertion of cancer into the already stressful mix. But ironically, in the year of 20/20, the year of the pandemic, clarity started to return. It wasn't because my eyesight or vision was improving. I had just been sitting in the dark cellar for a season of aging and improving.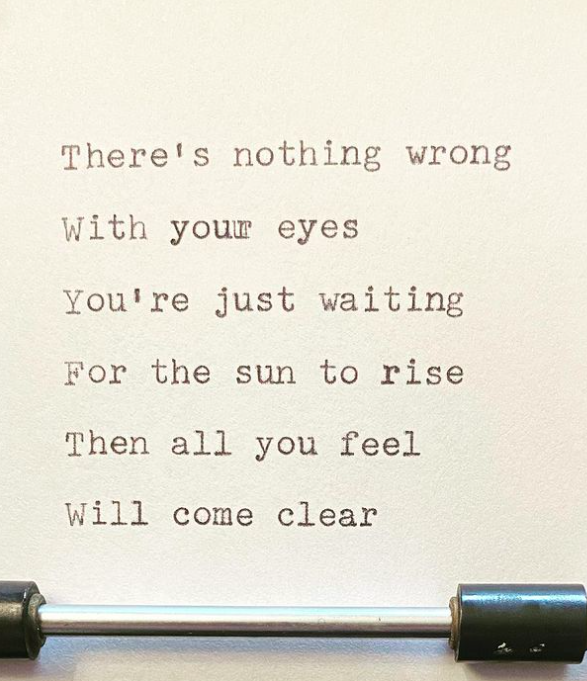 I think Gratitude can easily be misunderstood. I'm encouraged to give thanks in all things, it doesn't mean I am thankful FOR all things. I'm not grateful for the cancer that led to Late Wife's nine and a half year dogfight until it took her life . But I am grateful in how I emerged from that battlefield. 
Stronger. Seasoned. Refined. And with new clarity.
The vintage of Kevin Shinn continues to rest, age and to be poured out. Drinking from the 2023 year is different from opening a bottle of 2019 me.
I felt the difference last Thursday at the Nebraska Storytellers Festival. The one in which Bretz was a part.
I was chosen to be the last of 12 stories. Which meant I had to wait nearly two and a half hours to tell my story. That's a lot of time for the nerves and butterflies to flutter. I kept fearing the anxiety was going to cause me to go blank and forget my opening line. But once it was my turn, all that emotion disappeared, and I was able to step out and open up the 2023 vintage.
It's a story I've told dozens of times, but this was the first time it felt like it had such significant weight to it. It was a story that had rested with me in the cellar at 55 degrees. And as I served it to the audience, I could tell that it had improved exponentially.
I think I can now add Storyteller to my new list of titles.
KS
{p.s. I will post a link to the story when it become available}