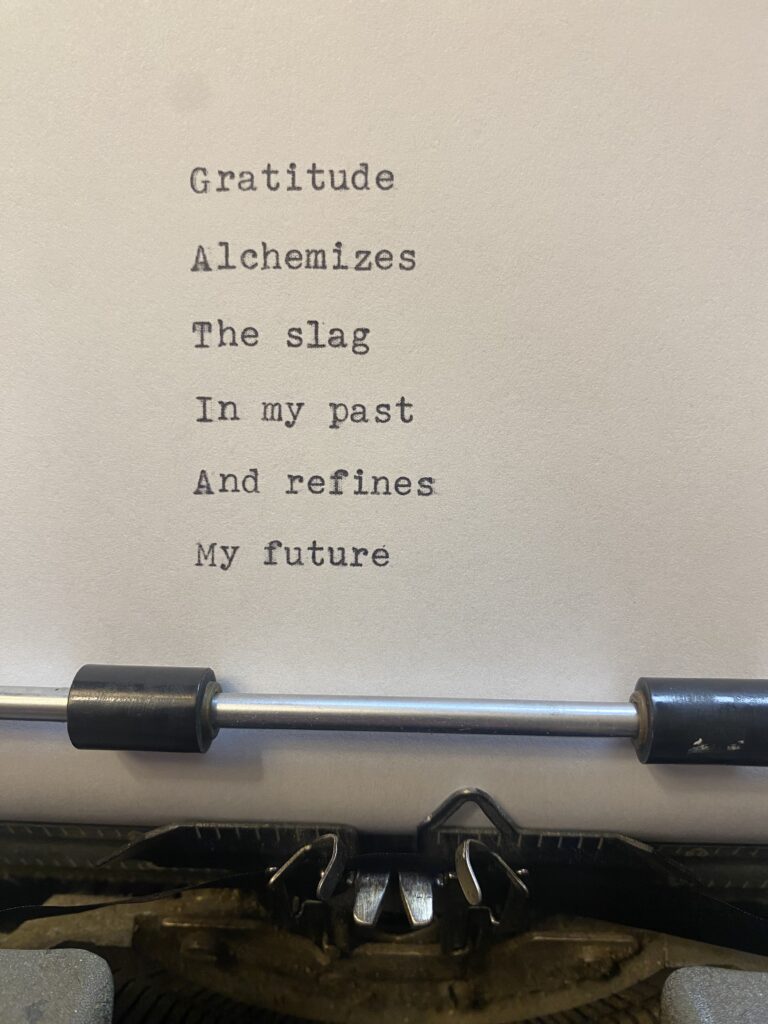 Amid the drivel and minutiae of social media, one subject that will eventually emerge whenever I choose to access it is the practice of gratitude. At the writing of this post, there were 37,916,065 references tagged #gratitude. When an idea or thought becomes so familiar like that, it's very easy for it to become unfamiliar. Repeated exposure to a good thing without concerted consideration can lead me to miss the original intent.
Gratitude is a fairly new practice for me. And I use the word practice intentionally. Much like practicing my guitar in the hope that I will achieve some improvement, gratitude has a similar process for me. It's a little like this:
I like to play my guitar. I don't work it.
In order to become a more grateful person, I seek to play with gratitude rather than work at it. It still requires intentional effort and discipline on my part, but the outcome has been so much more fulfilling.
April 15 begins the fourth season of my little culinary project called The Portico Experience. It all began at the onset of the pandemic, when the entire hospitality industry was shut down. I had no job at the time, was recently widowed and in a state of trying to figure out what my next step should be.
This was not the place in life I had dreamed of. I didn't craft a plan to go broke at age 55. Instead, I had envisioned creating a little enterprise of original restaurant concepts. But none of that turned out. I let a lot of people down in the process. And bankruptcy was the only way out. A very unfavorable way out, I might add.
But the Phoenix began to rise from the ashes in May 2020, when I received the first request to cook again. It was for a couple celebrating their anniversary when their original plans were disrupted by COVID. Photos posted on social media, combined with word of mouth referrals led to 38 opportunities to cook for guests that summer. One table per night. All in my backyard.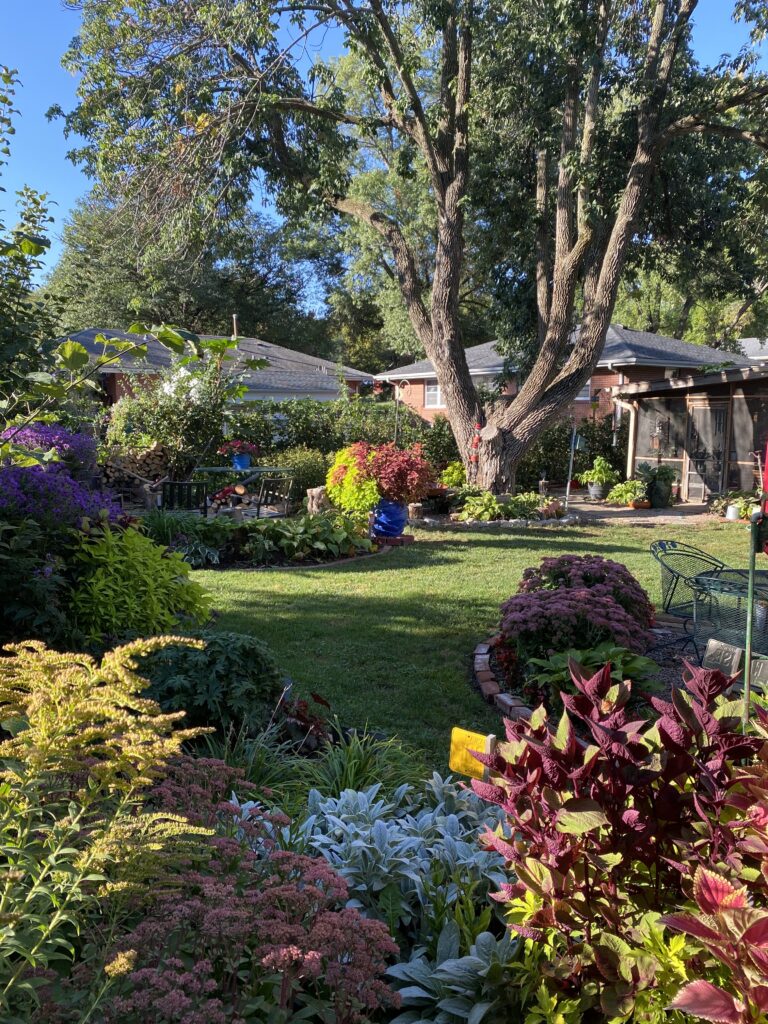 Without too much boring detail, 2021 provided 75 occasions for guests to dine. Last year I topped 90.  And thus was how a full scale micro restaurant was born. I have titled it, The Portico Experience.
For me, gratitude is not about being thankful for all the bad things that happened. I don't wish for anyone to experience bankruptcy, or to lose a spouse or watch multiple businesses fail. I'm not glad those things happened. But I can be grateful for what those things produced in me.
All of us have experienced unfavorable circumstances. Loss is chief among them. My friends who have had to bury a child will describe it as hell on earth. They want their son or daughter back. They are not thankful for cancer, or car accidents or suicide. This is not how gratitude works.
Gratitude and Grief can coexist. They can be interwoven, not necessarily independent of each other.
Gratitude makes room for Grief.
Gratitude and Grief make odd bedfellows. They are not mutually exclusive. But Gratitude knows when to be quiet so Grief can be expressed.
I'm not grateful my wife died. I'm not grateful I lost my businesses. I'm not grateful I couldn't make a final payroll. I'm not grateful that I owed so much to so many.
Even writing this brings back the inescapable pain of each experience and circumstances surrounding them.
But I am grateful for what germinated from those deaths. The seed that is buried in the ground has to die in order to become something new. When (not if) something in my life dies, I must grieve the loss and be watchful for what will emerge.
The Portico Experience is one of those resurrections for me for which I am full of gratitude.
In 2007, I became a chef and opened a restaurant because I wanted to create a space where people could connect and reflect. I wanted to support that goal by serving simple, memorable food and drink that was handcrafted, with seasonal products. I think I accomplished that. But the demands of the workload and unpredictability of the market created a difficult burden to bear. Even though it was hard, I would do it again in a minute. The intangible profits came in the form of the people who worked alongside me and the guests who still remember special moments at that place.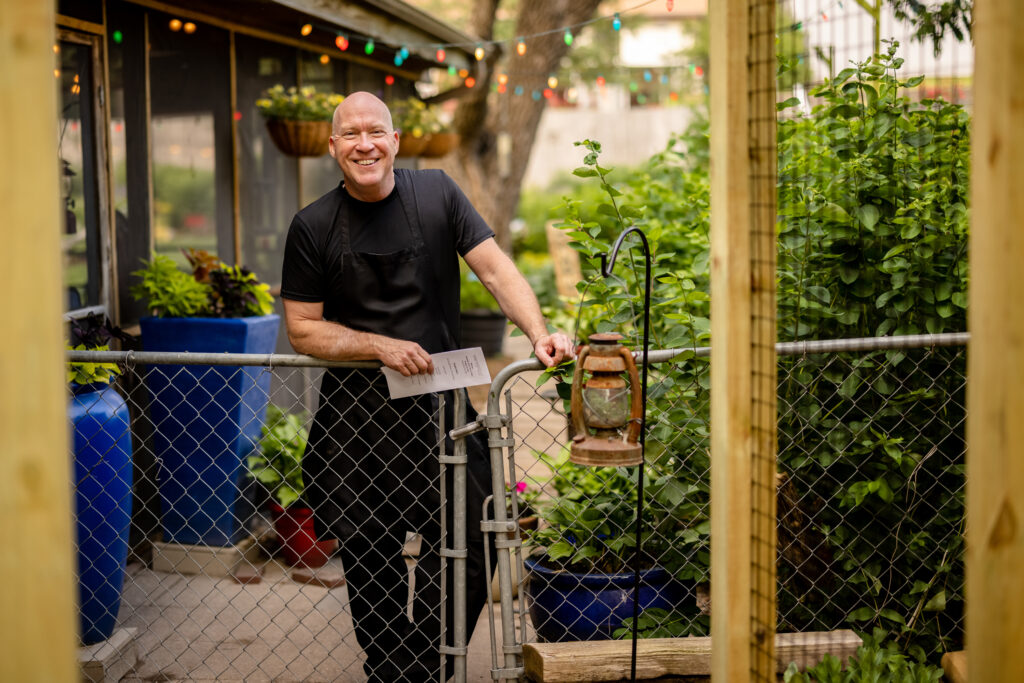 Fast forward to 2023 and The Portico Experience. I'm a chef once again, doing the same things I described above. I feel like I own a restaurant again, but I am doing things now in my tiny little backyard space that I could never have done in the traditional restaurant setting.
I couldn't have served one table per night.
I couldn't have allowed you to stay all evening because I would have had to turn your table twice.
I couldn't have curated your experience personally and specifically accommodated your dietary restrictions.
I couldn't have hosted you, cooked your food and served your meal with a deeply personal touch and made you feel uniquely cared for.
I am not grateful for the losses that got me here, but I am grateful for the opportunity to transmute those painful circumstances into relational gold.
I am experiencing more joy in my work than ever before, and for this I am grateful.
So with this, I invite you to consider dining with me this season in The Portico. It's not just a meal. It's a complete culinary experience for an entire evening. Not only does it include a personalized menu of food and drink, it includes space for you, my guest, to slow down and relax with your friends and allow the conversation to flow into meaningful places.
I keep a box of Kleenex by the table for those moments that become moving and turn personal. One woman told me at the end of her meal shared with four lifelong friends that this evening was one of the top five moments in her life.
That compliment gives me yet another chance to practice gratitude. Not grateful for the pain, but very grateful for what emerged from it all.
To find out more about The Portico Experience, email me at [email protected]
I hope I can serve you soon.
KS