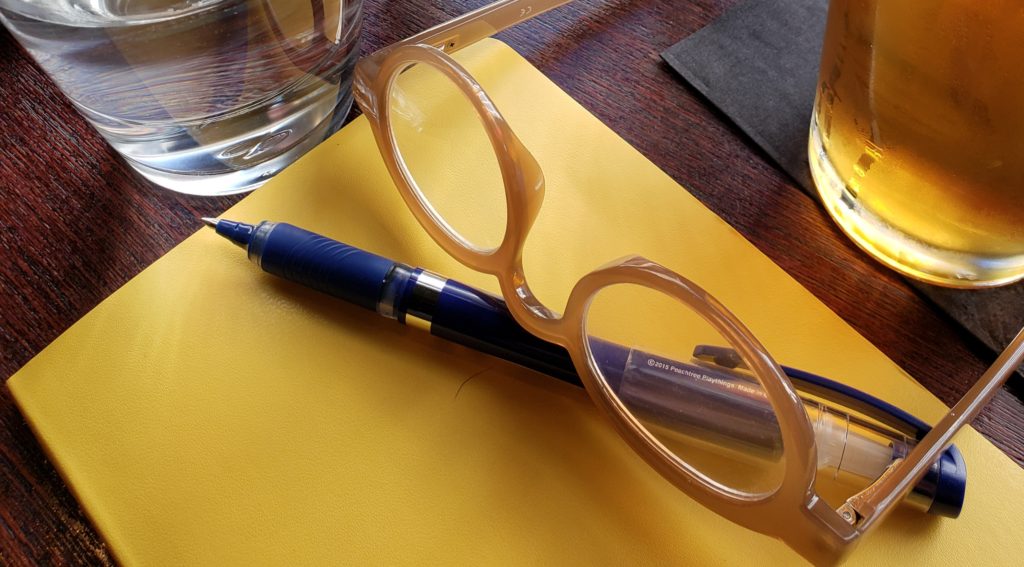 I just got new glasses for the first time in 10 years.  I usually wear contact lenses and only rely on my frames for early morning while my eyes adjust to being awake. I've been wearing a current prescription with my contacts, but a very outdated one with my eyeglasses.
When the new ones arrived, I put them on and immediately thought they got something wrong. I couldn't see the same.  My vision was skewed and I assumed I was going to need to send them back. But I read the instructions in the box they came in and there was an assurance that my initial impression was very common.  Eyes require a period to adjust and adapt to the new correction. It encouraged me to be patient with the new prescription and not panic just yet
As promised, after about 20 minutes of wearing them, I realized how inferior my old glasses were and how superior the new ones became.
In a similar way, I've decided to view my new place in life through a different set of lenses than through the old ones that were handed to me by the environment that has shaped me. Panic, fear, and anxiety all seem to be the default methods that my reflexes want me to use as I navigate my loss. 
Do not misunderstand. It is not without work and not without effort.  It has required time to accept that I still retain the freedom to make choices on how I will live.  I am determined to pursue a different way to see my world now.
I felt the shockwave of a bad diagnosis three separate times. The first two created the same aftermath. "How could this happen? This isn't what I signed up for. What am I going to do now?" But on November 02, 2018, I sat in a consultation room and felt that same bomb drop for the third time. As the words inoperable and terminal were sinking in, the better part of my brain decided it was time to start fighting back.
My grief journey began on May 28, 2010, not November 02, 2019.  I've had nine and a half years to process the days in which I am living right now.  I played these scenarios out in my mind many times. This is what makes me who I am.  I may not be the guy you choose to captain the ship, but you'll want me around when the ship goes down. I've learned this about myself and how to lean into it. I know my strengths and weaknesses.  I can see solutions clearly in times of crisis when others are in denial.
My physical vision needs severe correction due to acute astigmatism and myopia. I require the help of lenses to bring things in focus. The same is true in my life situations. Sometimes I'm not seeing circumstances clearly.  I need correction in the form of new thinking and through someone who can remind me that what I am seeing is not what I'm capable of.
Writing is my life boat. And it's my new eyeglasses. It's my way to fight against the sinking sensation of loss and sorrow. Through them I'll assist others in seeing a different way to safety. The time to help endangered passengers is before the boat hits the bottom of the ocean. By that time it's too late. I can't wait to have it all figured out before I extend a hand.