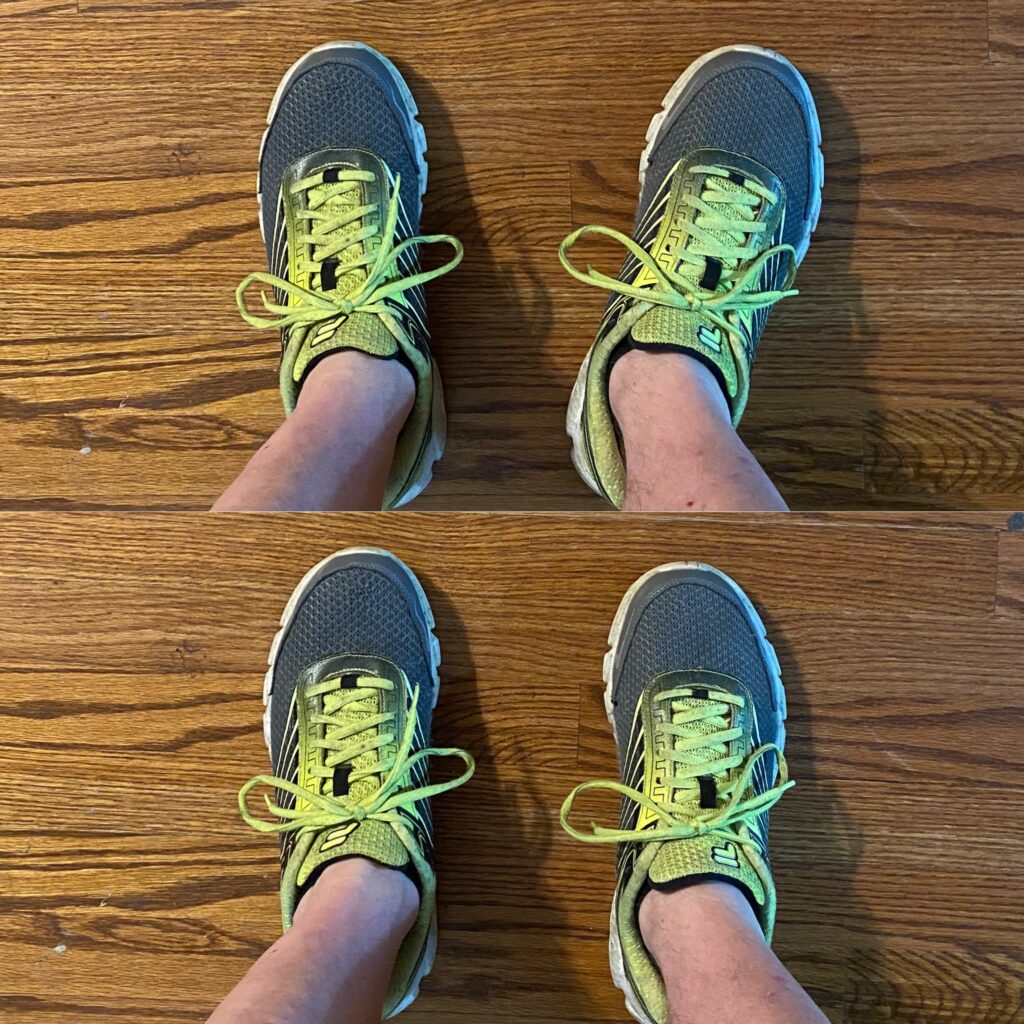 Adjustment is another word for change. And change is something we all know much about in this last year.
About 7 years ago, I made an attempt to get in better physical shape by hiring the service of a personal trainer. In our very first session, he immediately assessed an important issue that he wanted to address. He asked me to stand up straight, face him and relax. Then he told me to look down at my feet and asked me what I saw. I was confused and thought it might be a trick question. He told me, "Look at your right foot. How is it different from your left?" I replied, "It's angled outward just a bit."
"There's your problem."
The trainer went on to say, "And I can help you fix it."
It seemed easy enough, but I wasn't prepared for the work that it would require. Years of muscle memory had to be reprogrammed. His instruction was simple, but the execution was difficult.
As time progressed, my good intentions faded under the demands of a stressful marriage and business and I lost sight of the trainer's instruction.
When my new identity began a year and a half ago, I no longer had two people to take care of and now it was back to just taking care of me. Living alone, I had no excuses in the house to stop me from working out again, eating better and getting my body back into a fit state.
I remember the trainers advice and put it back into play. I focused on moving my right foot 10 degrees back toward center. Every time I walked, I worked at keeping the right foot pointed forward and not angled out. It took months, but the work paid off.
I started noticing the pain in my right knee beginning to subside. My lower back now felt less pressure. Then I came to this conclusion:
Maybe I can run again?
With this 10 degree adjustment, coupled with getting twenty unnecessary pounds off my frame, I ran my first mile in at least ten years on March 26, 2021 at age 57.
I was elated. I thought those days were behind me, and certainly the days of running 26 miles at the same pace are behind me, but my body remembered the pleasure of propelling itself forward. And that's an amazing feeling at any age.
Running was always a motivational metaphor for me. I recall deciding to run my first marathon in 1986 as a senior in college. I thought if I could deal with the pain of enduring 26 miles, I'm sure it will help me deal with other kinds of pain.
It was a prophetic thought meant for 30 years in the future when my life started falling apart. Where did I get that wisdom at age 22?
I describe the transition through intense personal loss as coming to a place where the bleeding has stopped and the swelling has gone down and I can start to breathe normally again. It's time to shift from thinking about the immediate and start thinking about a future direction under my new identity.
In the last five years, I watched the dream of my work turn to a nightmare. All three restaurants that I designed had failed and I let a lot of people down because of it. My marriage was already on the brink of collapse and adding insult to injury, she was diagnosed with a third occurrence of ovarian cancer and would die exactly one year later. I was unemployed and not sure what to do.
In May of 2020, a gift was presented to me in the form of a request from former patrons who knew me as "chef," a name I was wondering if was relevant any longer. I kept my knives, but sold or gave away most of the food preparation gear I had in the garage. They asked if I would make a meal for their 25th anniversary, as they were supposed to be in London celebrating, but the pandemic travel ban had disrupted those plans. I agreed. I made a 5 course meal with two bottles of wine, boxed it up and sent it to their house. They paid me handsomely and I had fun preparing food again.
The very next day, I received a text from another couple who knew me as chef. They said they saw the pictures of the meal I made and wanted to ask if I would do the same for them. It was their 35th anniversary. I agreed, but with one stipulation. I would not put food in a box. I asked if they would feel safe and comfortable with me serving them in my backyard. It was outdoors and socially distant. And they agreed.
38 dinners later, I wrapped up on November 07.
It was an opportunity that found me, and it was all driven by the pandemic. People were clamoring to dine out together and word-of-mouth referrals drove the occasion.
In December of last year, I began receiving inquiries from past guests, asking if I was going to do "that thing" again. I said I never planned to do it in the first place, so who knows?
However, I had a few persistent guests that pressed me to take it seriously. They pointed out that they had never had such a unique and intimate meal completely driven, hosted, cooked and served by the chef himself. What would it take to make this backyard experience a legitimate business? We agreed to a meeting in January to discuss it.
Fast forward through the details, on May 01, 2021, The Portico was officially approved by the Health Department and I launched my new business venture.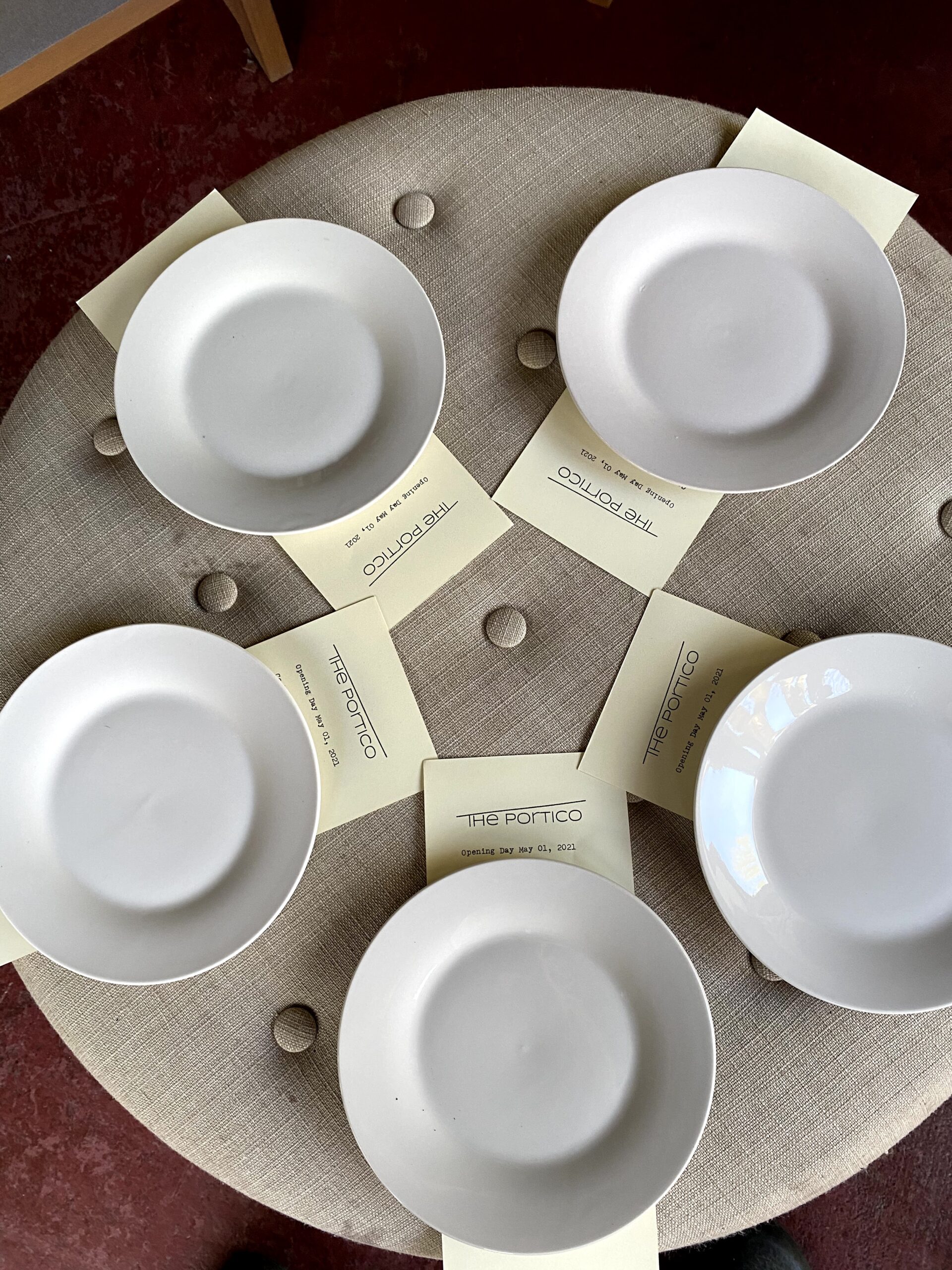 It's just me, my food and my table. And it's great to be back.
And like me learning to run again, I had some adjustments to make to reclaim the name chef again.
One thing I had to do was forgive myself. While I would need forgiveness from the many that I disappointed, it was extending forgiveness to myself for the mistakes I made that hurt so many. This was a critical first step in recovering from the downpour of loss.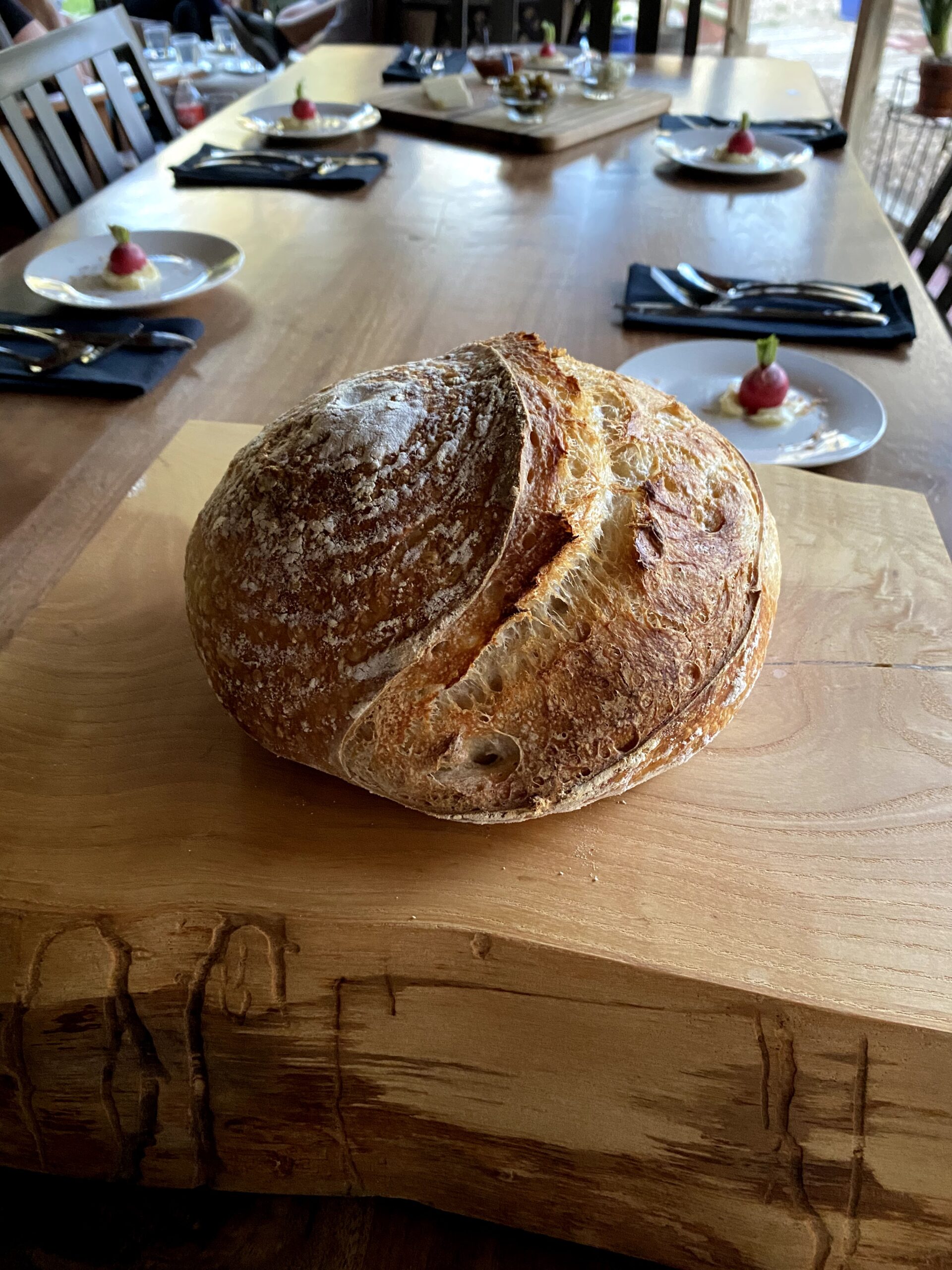 Forgiveness is like moving my right foot 10 degrees back in lockstep with the desired direction. One attitude out of line will produce debilitating pain and prevent me from doing what I really want to do. And that's to live a free and full life.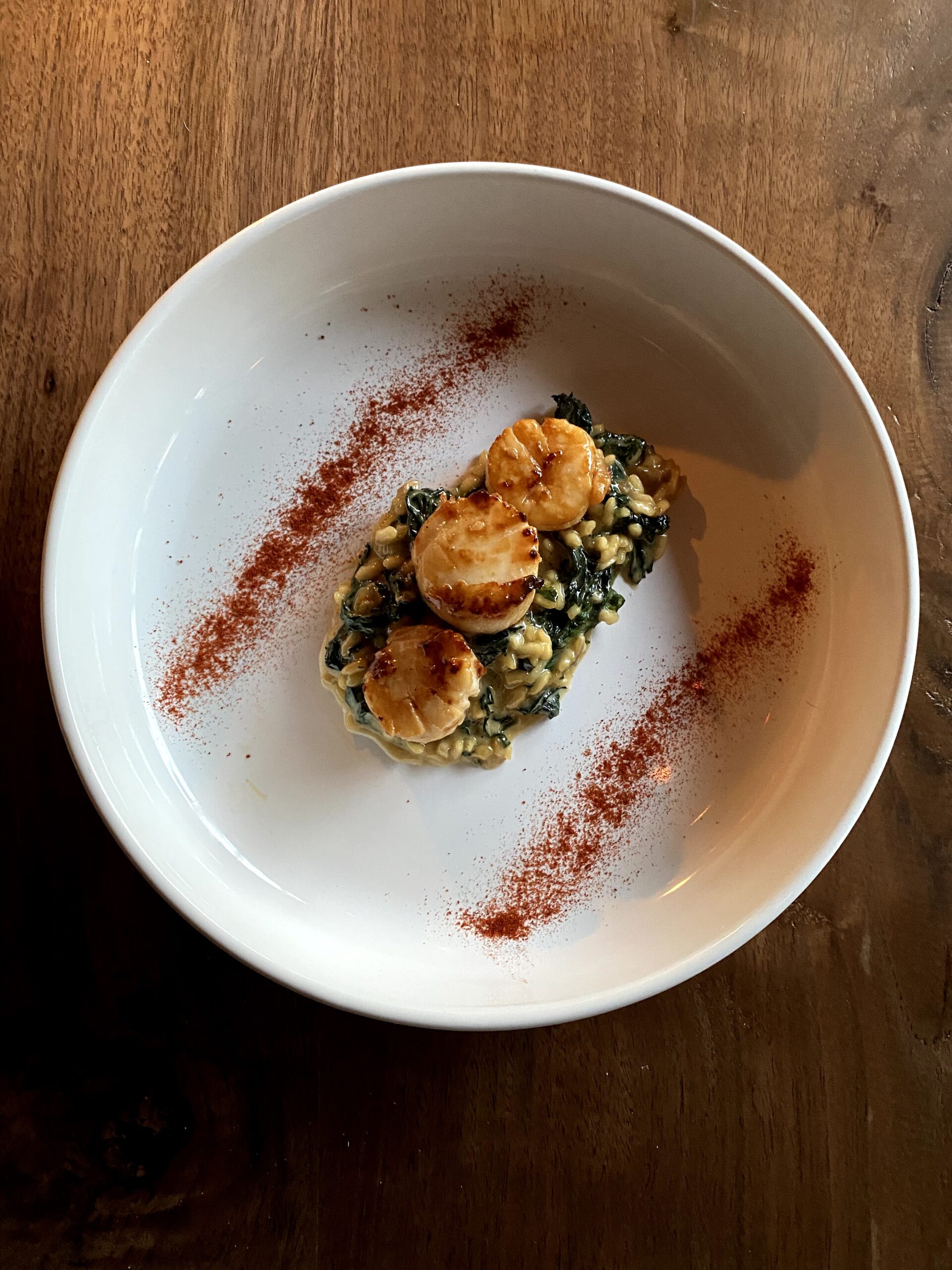 The Portio Experience is a 5 course dinner, served over 4+ hours. I seat one table per night and is by reservation only. If you would like more information about attending, send an email to [email protected] and add Tell Me More About The Portico in the subject line.
I'll set the table. You bring the conversation
Chef Kevin